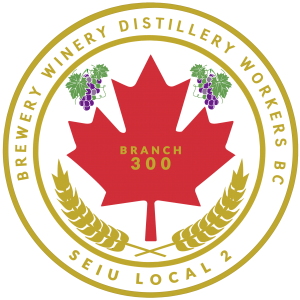 Resumes will be accepted from January 9, 2023 and kept on file until December 15, 2023.
IMPORTANT: You must be available for shift work and weekends!
NOTE: If applying for trade work the person must submit appropriate supporting documentation such as; Trade Qualification Certificate, Interprovincial Certificate, First Aid Ticket or Drivers abstract for Class 1 drivers license.
Resumes may be submitted in person at our office located at 7128 Gilley Avenue, Burnaby BC. The office will accept resumes between 10am and Noon and 1pm to 3pm. 
Resumes can be submitted by email to brew300@telus.net.
You may also fax your resume. If you live in the lower mainland, to 604-434-7333, and in the Okanagan area, to 604-434-7333.
General Labour: Please submit Resume as outlined on the left.
Class 1 Air: Must have a minimum of 1 year lower mainland driving experience and customer service experience.
Electricians: Allan Bradley and PLC experience, BC TQ & IP certificates.
Millwrights: BC TQ certificate.
Power Engineers: BC TQ certificate.
First Aid: Industrial First Aid Ticket level 2 or 3.