A group of unionized employees at Granville Island Brewing in Vancouver have voted to strike after negotiations with the employer broke down last week. They could be on the picket line as soon as Saturday July 8, and have invited the community to join them throughout the summer for what they are calling Solidarity Saturdays.
"I've worked here for over four years, including throughout the pandemic," said Sandra Abdiannia. "We haven't asked for anything outlandish: Reasonable wage increases we've earned and that they can afford."
Granville Island Brewing is owned by Molson Coors Beverage Company through one of its arms, Six Pints Collective. Molson Coors is the 5th largest beer company in the world and in 2022, Molson Coors made approximately $10.7 billion in net sales revenue.[1]
Workers at Granville Island Brewing say they need raises that reflect the rising cost of living. They don't believe the brewery agrees, as what they have been offered does not keep up with inflation.
According to statistics from the BC government the province continues to deal with high inflation rates.  Vancouver's CPI was up 3.45% in May 2023 when compared to May 2022.  For "food", BC's CPI is up 7.74% in May 2023, and Shelter is up 4.98%. [2]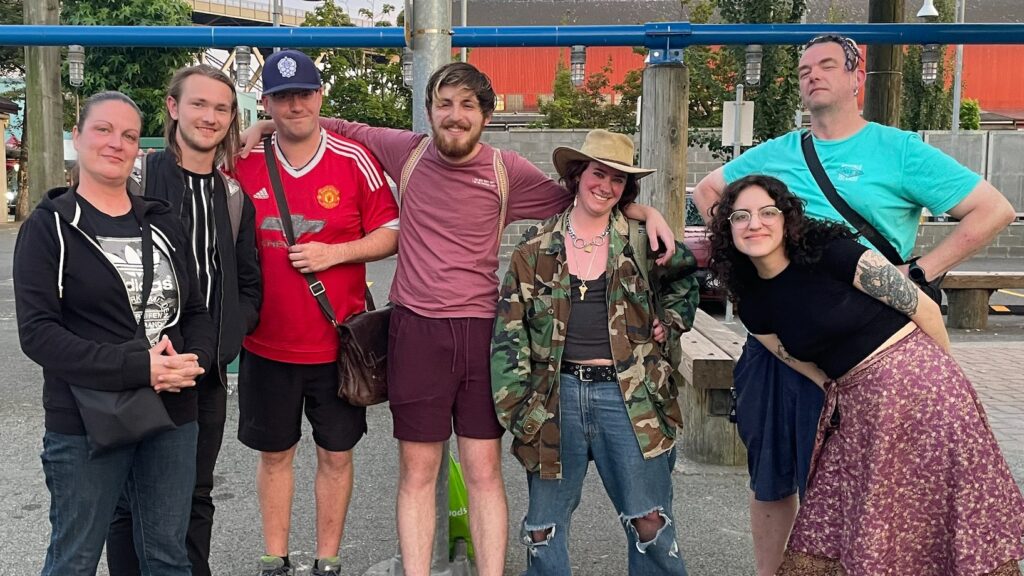 In one of the most expensive cities in the country, Granville Island Brewing workers' wages start at $16.75 per hour, and most of the workers don't get premiums and are making $20.97 an hour.
Workers are also trying to protect good jobs in the community by stopping Granville Island Brewing from hiring lower-waged temp workers to be the "Brewer's Assistant." Aaron Nakonechny and his co-workers say that according to their Collective Bargaining Agreement, the work should be performed by unionized employees.
"We are trying to protect good jobs for workers in Vancouver, but the brewery seems to be solely interested in profits," said Aaron, who's been at the brewery for almost two years. "They are pushing to replace our labour in some areas with lower-paid, non-union, temp work."
Union members perform various tasks at Granville Island Brewing. The majority of it is in the retail store handling shipping and receiving product, stocking coolers and shelves, and selling beer and merchandise to the public. However, members also assist in the brewery with production and work on the canning line.
In addition to performing numerous duties at the retail store, Sandra also worked on the bottle and canning line for two years. 
"I have enjoyed working here," she said. "I live in the neighborhood and serve many neighbours regularly. Most customers know us on a first name basis." Nonetheless, she was left with little choice by the company and voted to strike as the raises offered don't keep up with rising costs.
Sandra and her co-workers see small business owners and workers from Granville Island come to the store regularly. They have known them for years and believes they will support them in standing up for fair wages and job security.
The current Agreement expired at the end of May and negotiations quickly reached an impasse earlier in June on the issue of wages.
Visit the campaign page for the latest news.